In Nekojima, "The Island of Cats" in Japan, an electricity network is developing to supply the various lively districts of the island. The installation of electric poles becomes more complex due to the narrowness of the territory and its curious population of cats strolling on the cables.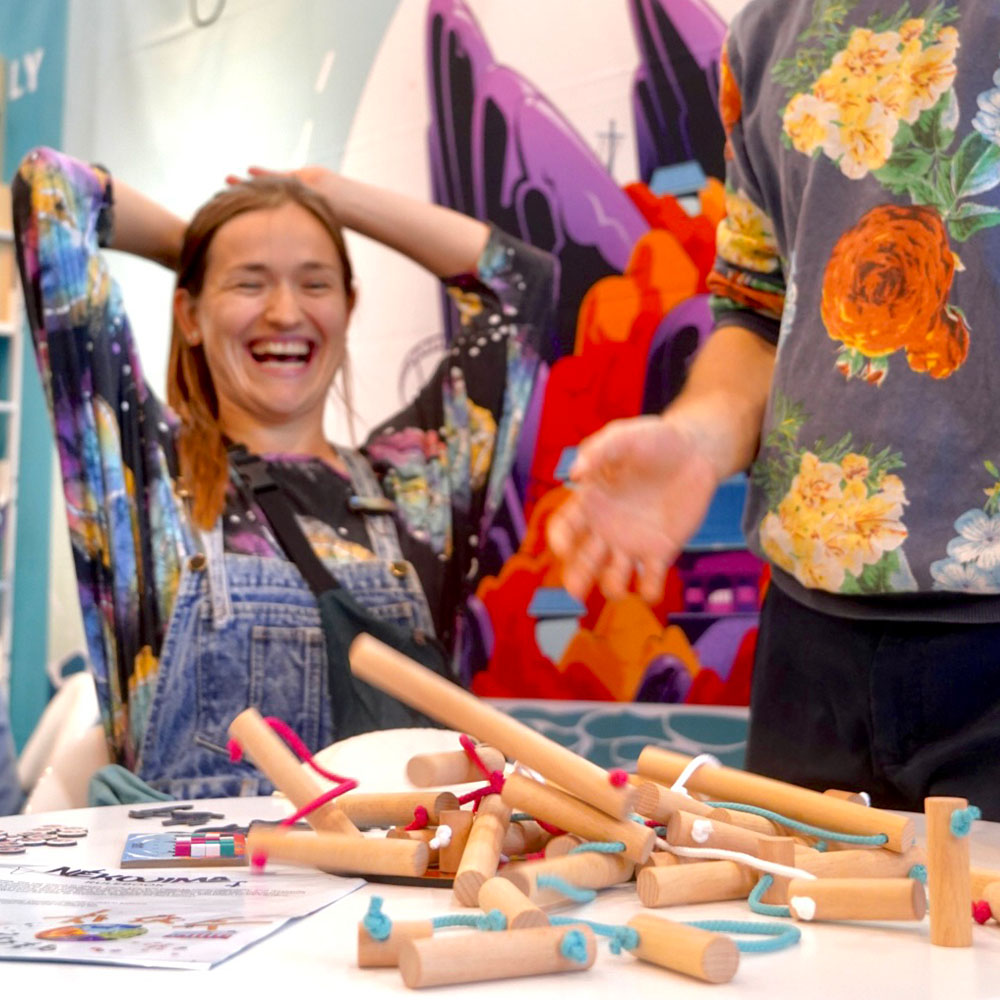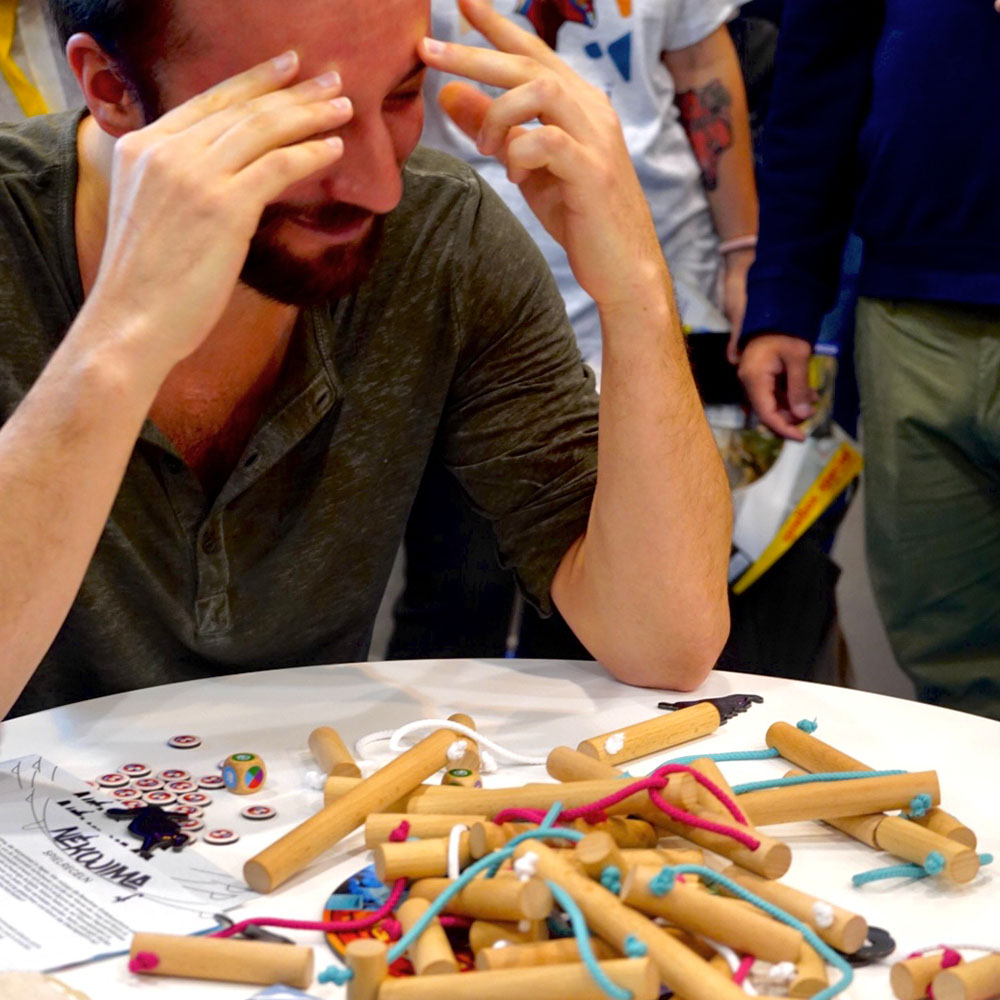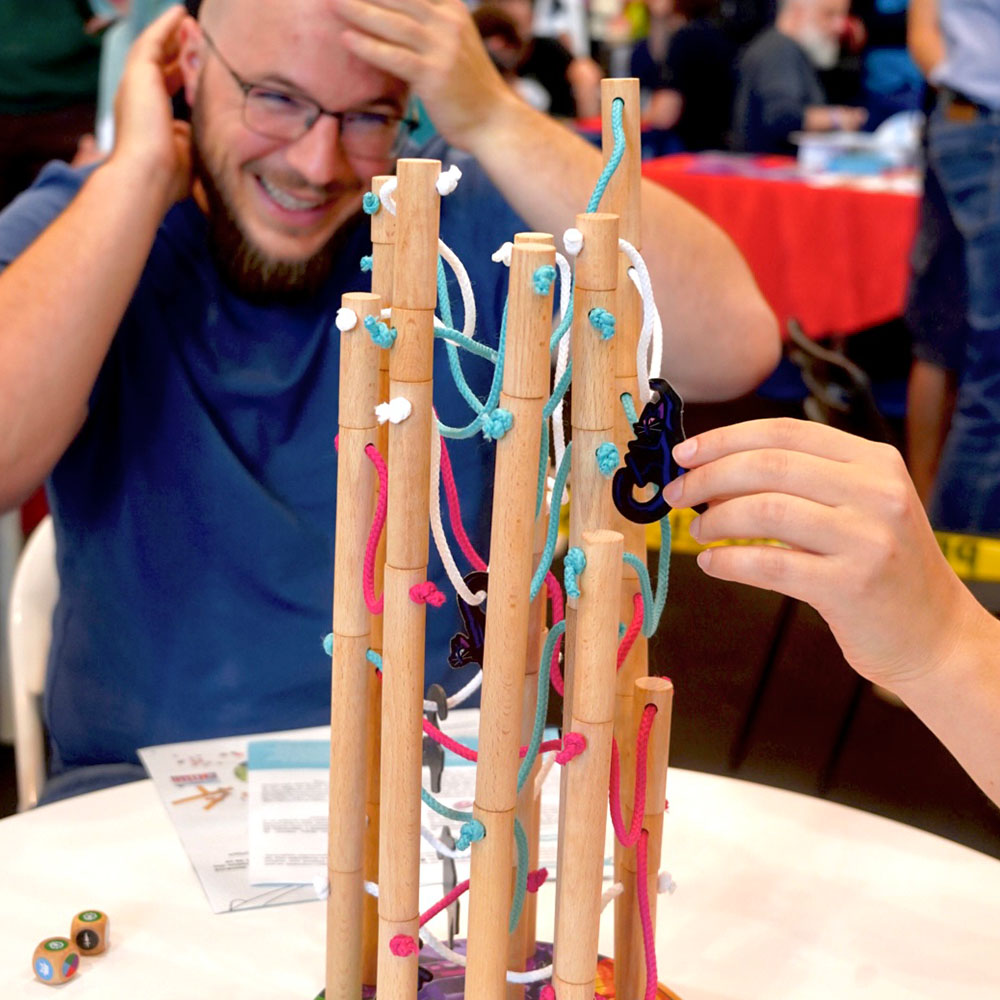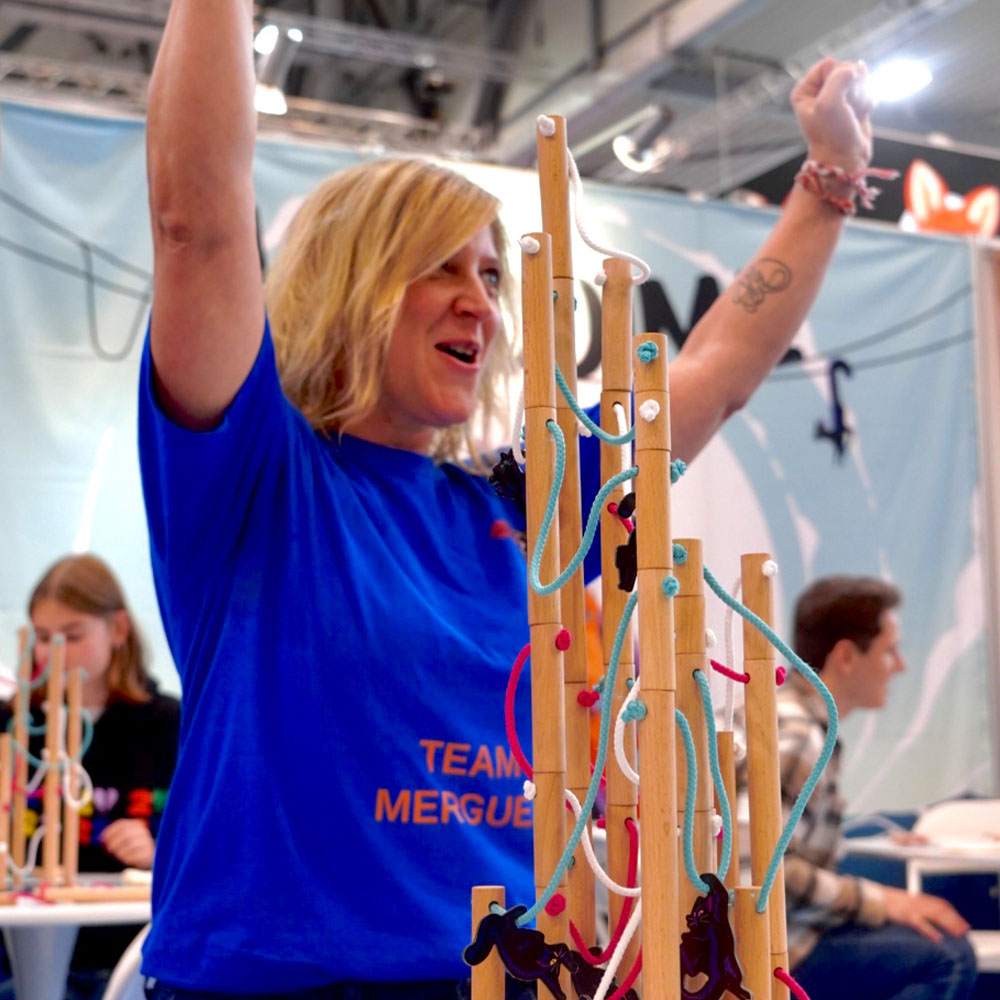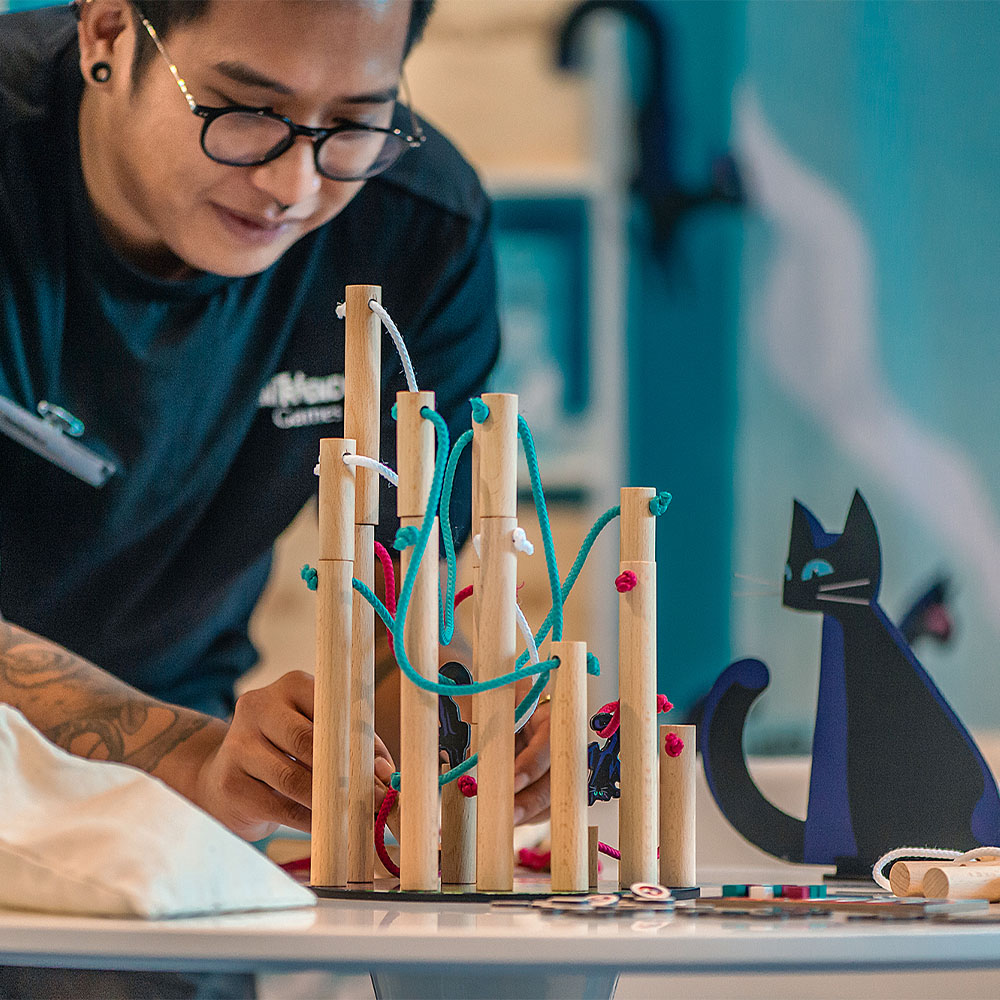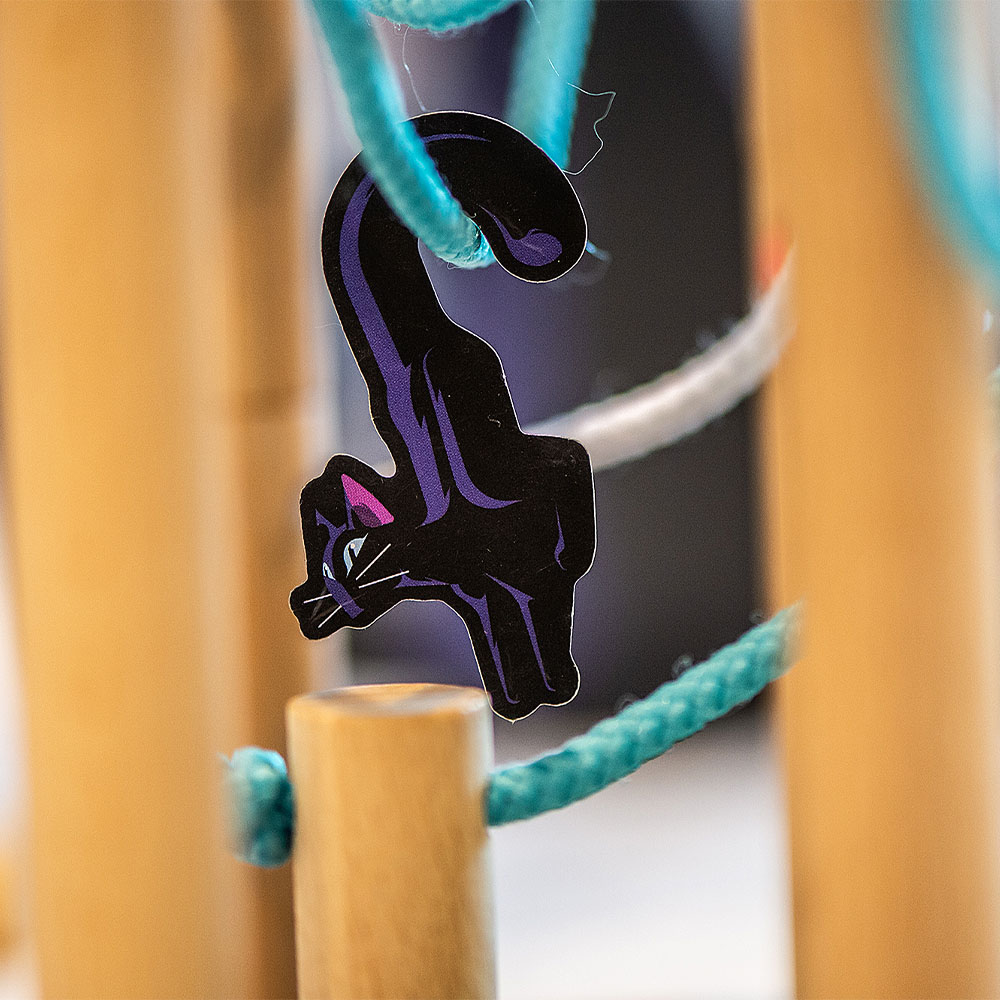 MAINTAIN BALANCE ON THE CAT ISLAND
Nekojima is a wooden game of skill and dexterity in which you will have to keep an entire installation in balance. Players must take turns placing or stacking Denchuu 電柱 (Electrical Poles) respecting the locations without any hanging cables touching. But be careful not to be the one to bring down the structure. This game requires reflection, concentration and skill.
The different game variants (Solo, Expert, Building, Urban Jungle, or Duo) innovate the ways to play Nekojima and add an extra level of challenge. It's a game that's very easy to learn, suitable for everyone, but rarely completed all the way through!