Family-friendly, funny and cunning, Virus War is certainly topical, but should be taken much more lightly…
Virus War is a family game where anything goes!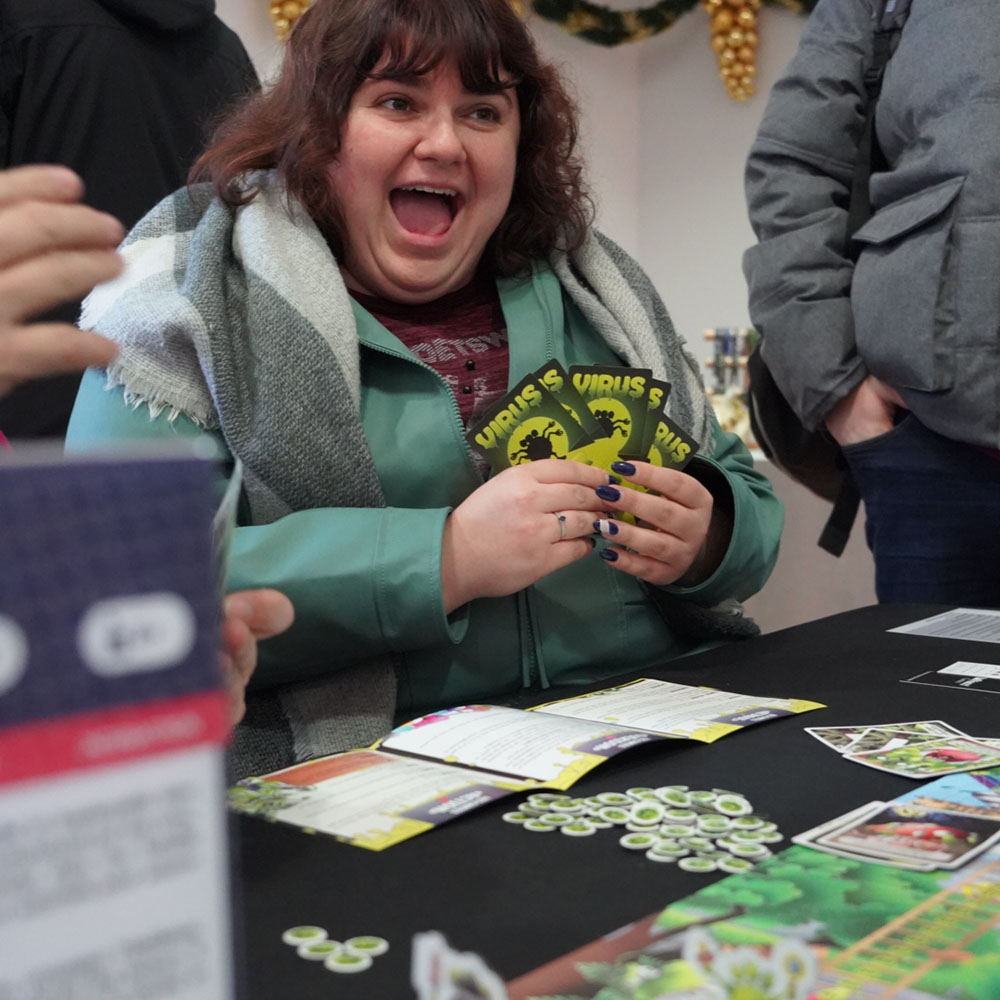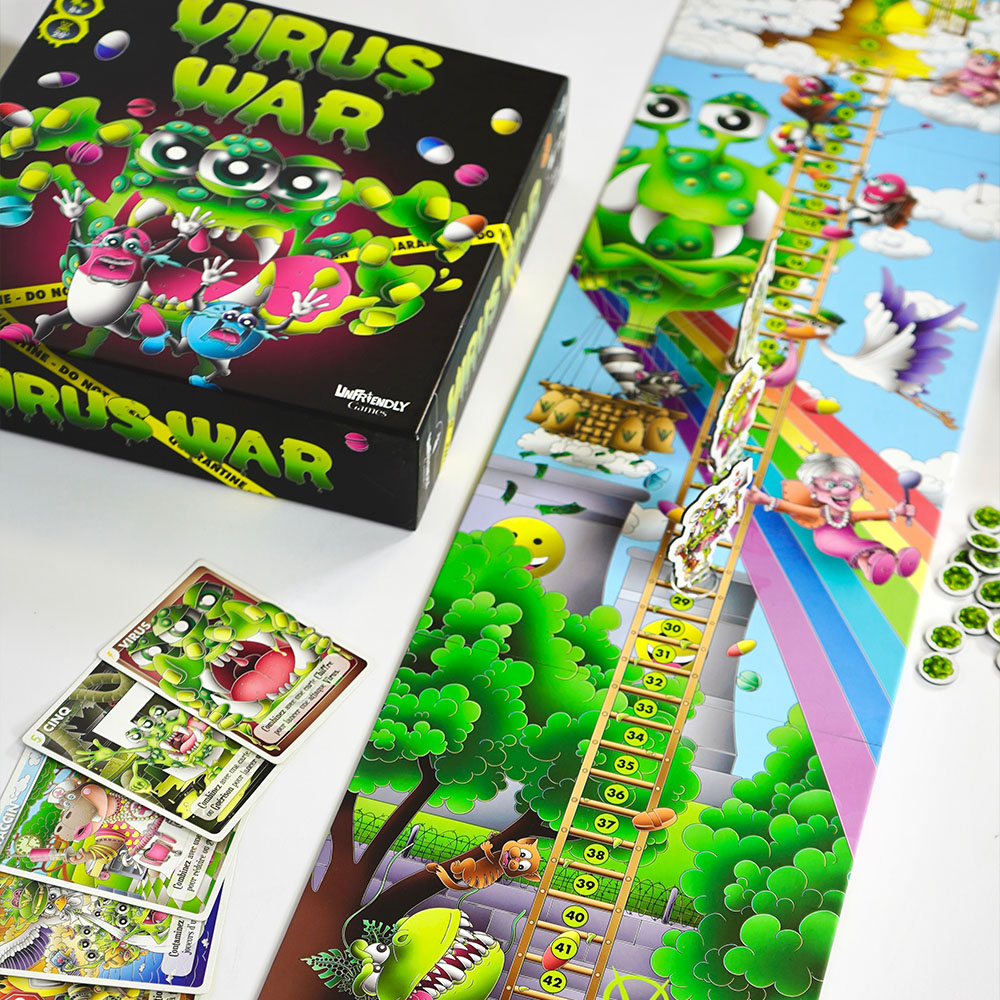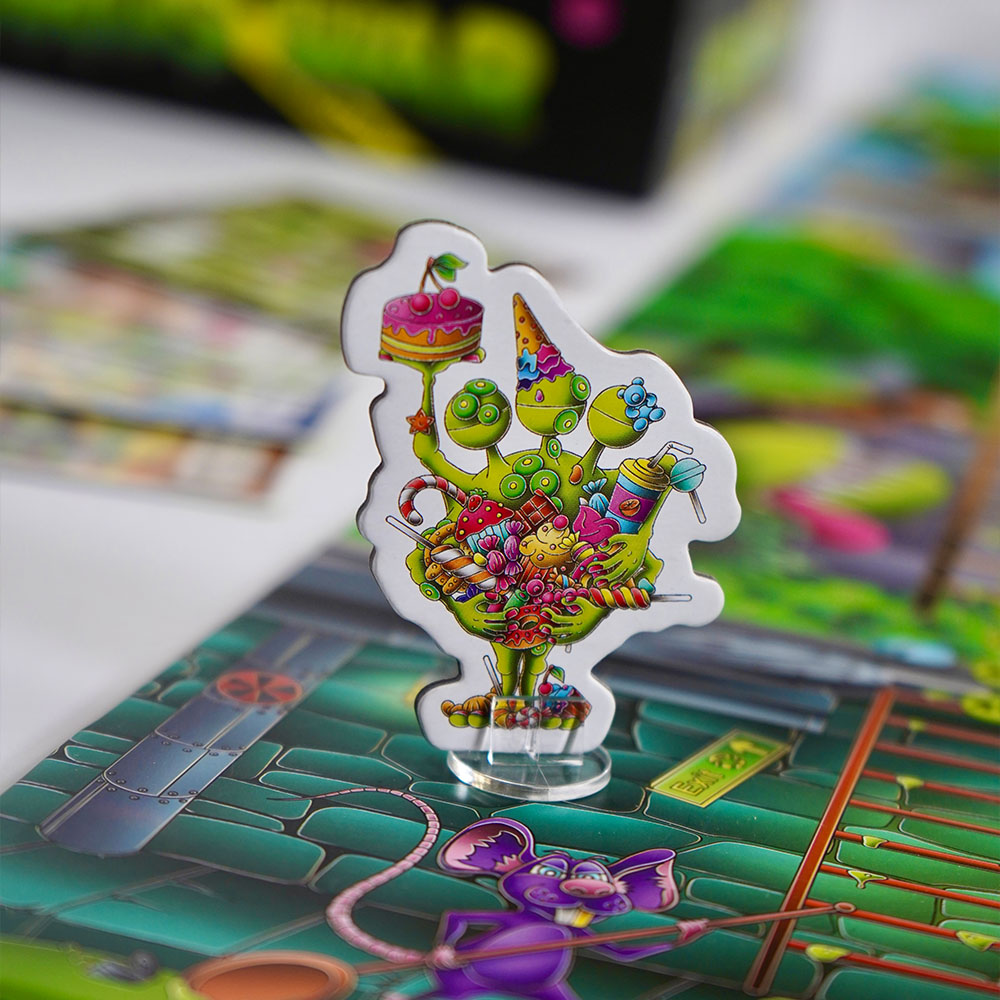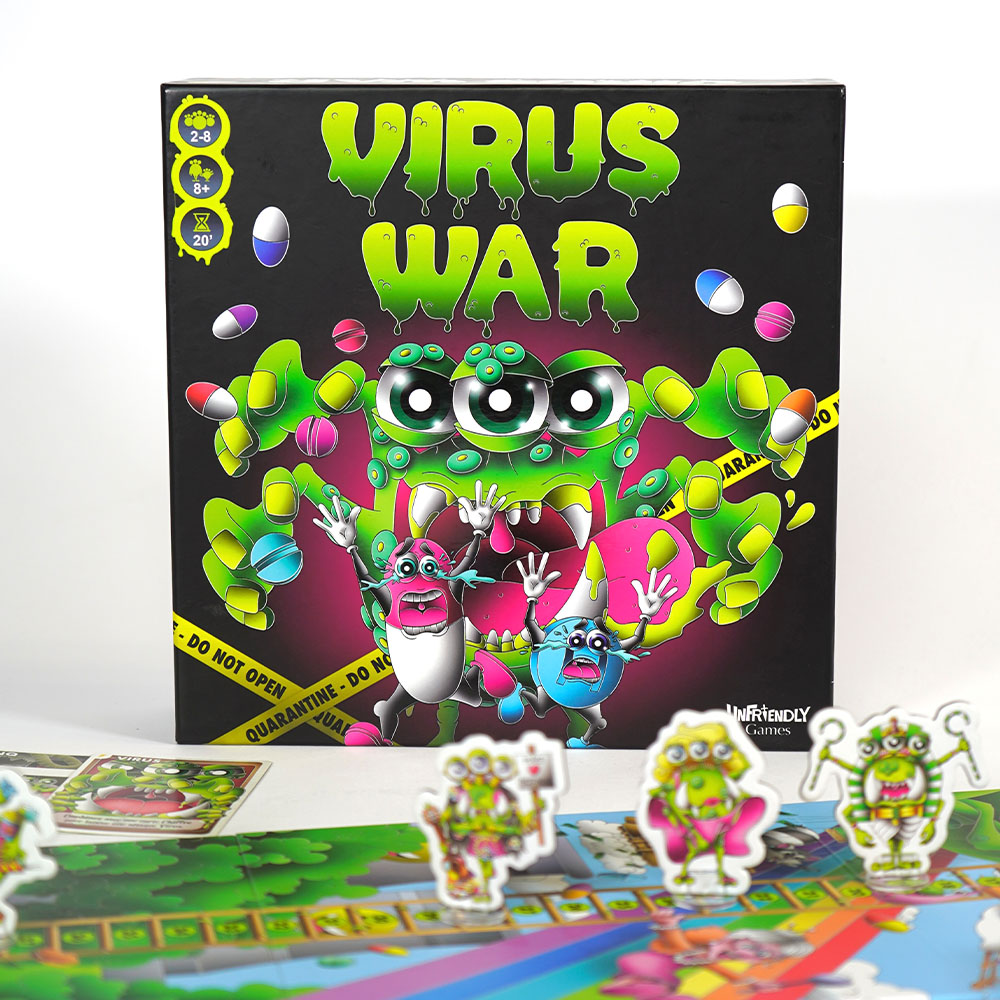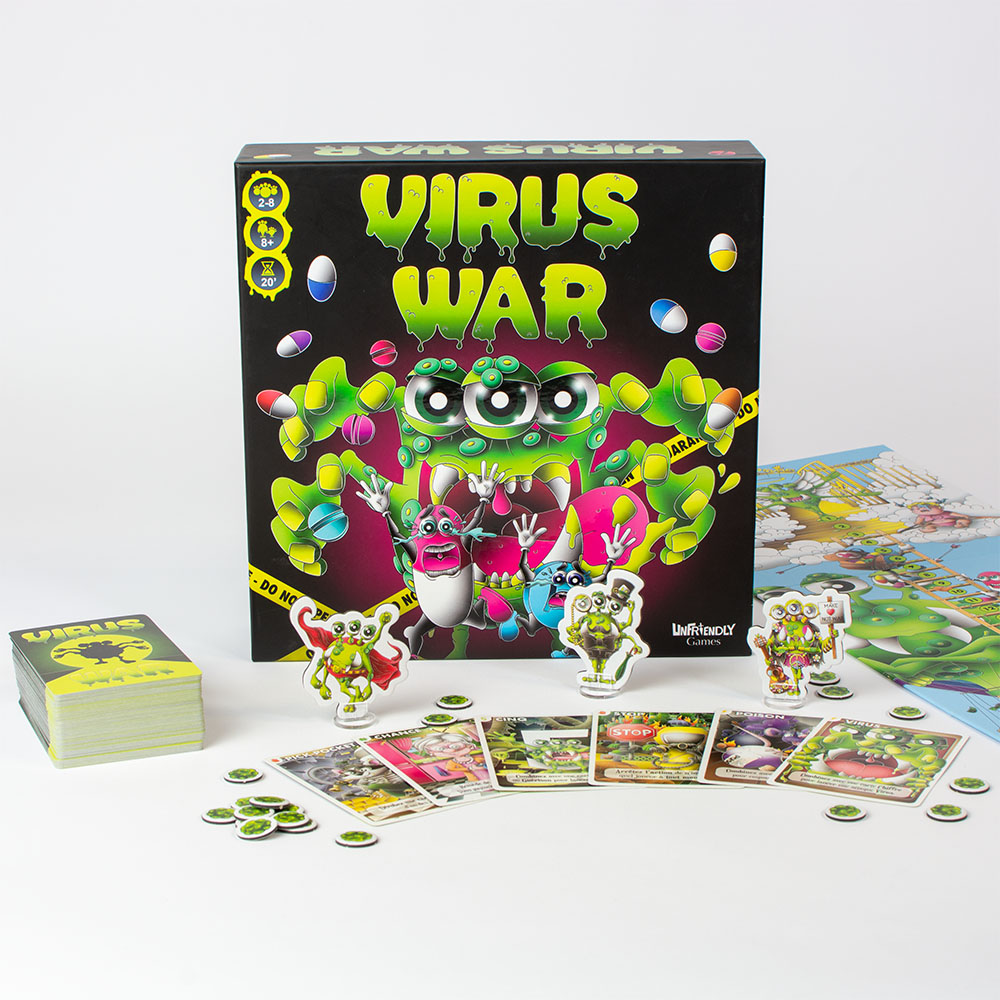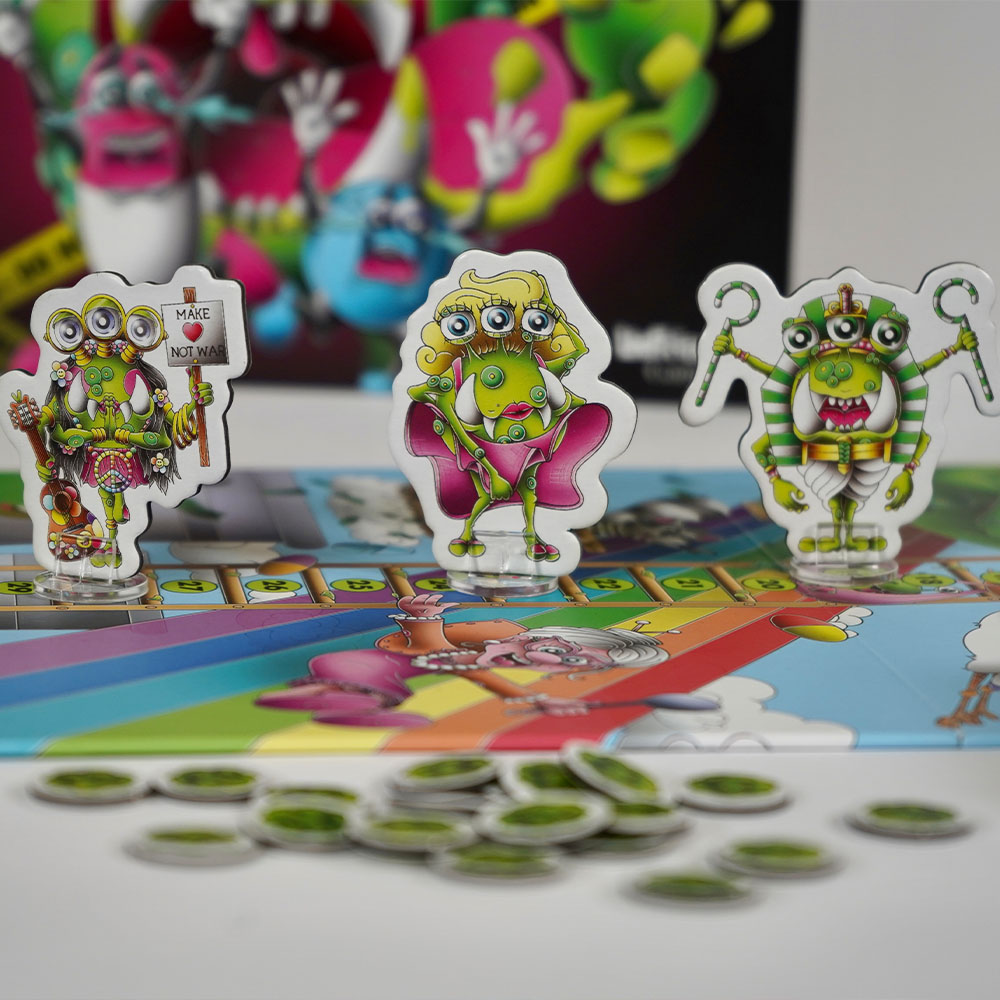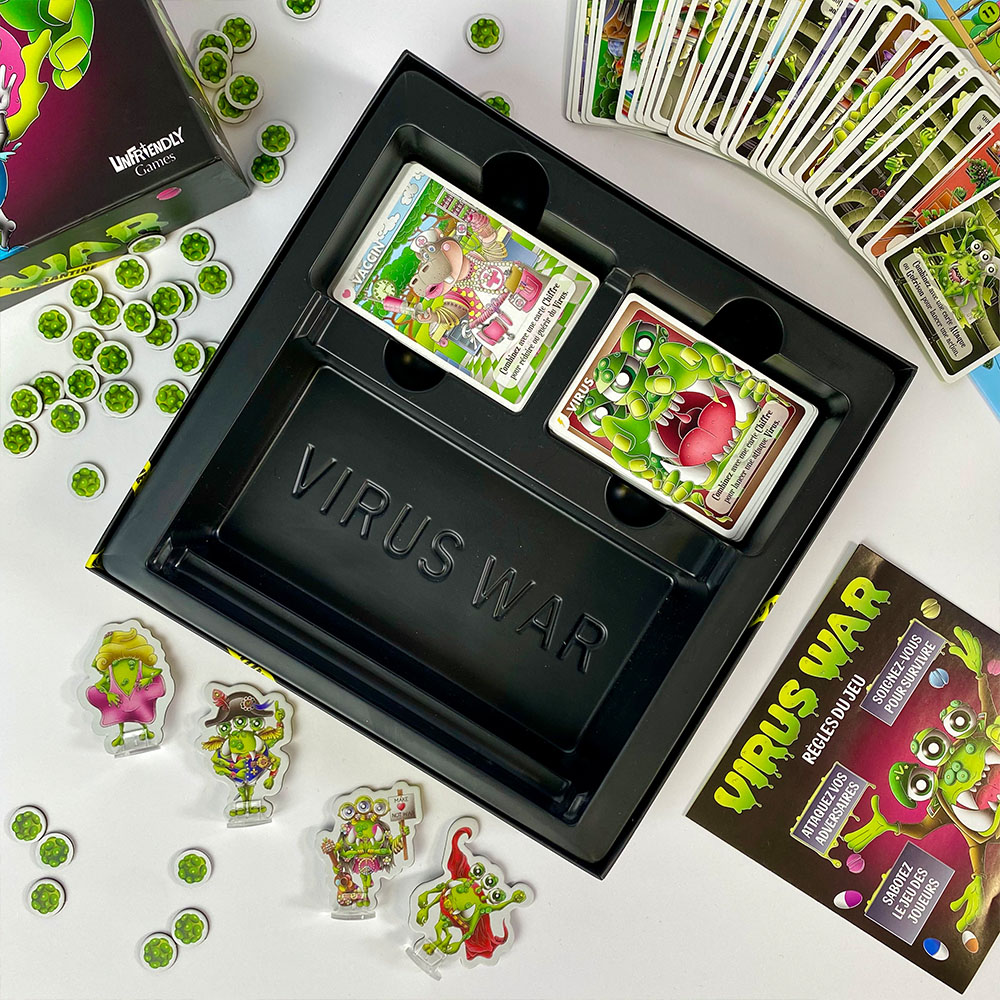 INFECT WITH VIRUSES, SPREAD THE EPIDEMIC!
Virus War is a hilarious family board game for 2 to 8 players. Take on the role of one of the viral personalities in a battle where you can pull out all the stops to ensure your survival and win the game. Contaminate your opponents one by one, spread the epidemic, vaccinate yourself to survive or sabotage the players' game.
SURVIVE THIS MERCILESS VIRAL WAR
Each player starts with 50 points. To infect an opponent, you need to combine a Virus card with a Number card. The target receives the corresponding number of Virus pellets and, at the end of each of his turns, loses as many life points as Viruses in his possession. Only the last player or team alive can claim the title of survivor. No mercy!